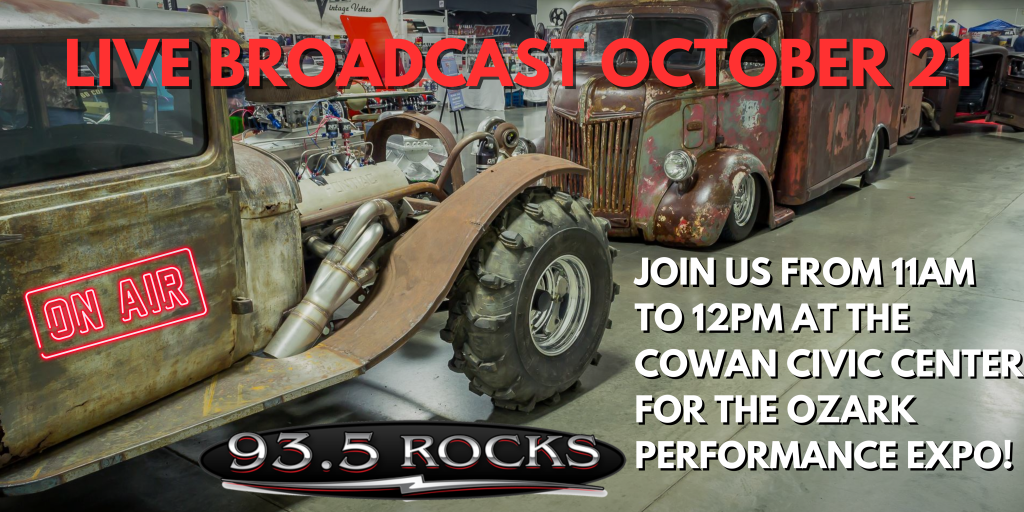 Join 93.5 Rocks as we broadcast live at the Ozark Performance Expo at Cowan Civic Center in Lebanon on October 21st from 10AM to 12PM.
Don't miss this automotive performance parts show featuring cars, trucks, jeeps, bikes, anything with wheels & tires.
This expo includes indoor & outdoor events, automotive & motorcycle swap meet, food trucks, entertainment & more!
Ozark Performance Expo….Cowan Civic Center…..October 21st…..For details, visit Horsepower Festivals on Facebook or text 816 372 4403.